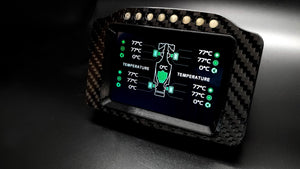 MVH Telemetry Display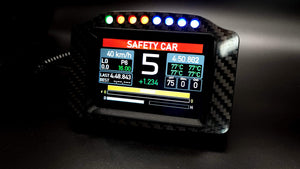 MVH Telemetry Display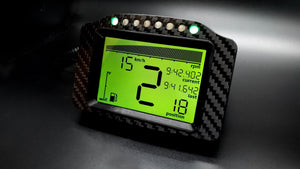 MVH Telemetry Display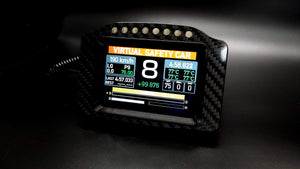 MVH Telemetry Display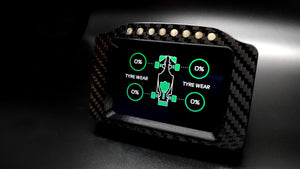 MVH Telemetry Display
MVH Telemetry Display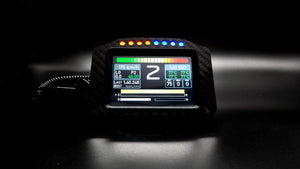 MVH Telemetry Display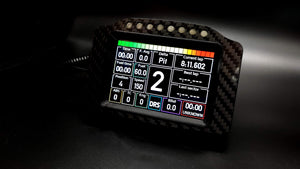 MVH Telemetry Display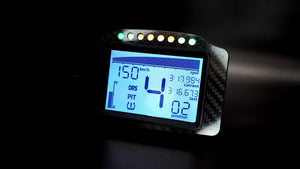 MVH Telemetry Display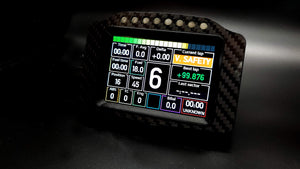 MVH Telemetry Display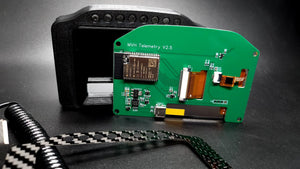 MVH Telemetry Display
The MVHStudios Telemetry Display is the first and only wireless Display that is cross compatible with PS4/5, Xbox and PC. By developing our own ESP32 Wifi PCB, the display can be used on consoles as well as PC racing games and provides free over the air updates.
For console games our display connects over wifi to the UDP data stream of the game to display the telemetry data and as such is the worlds only Telemetry Display with native support for games such as Gran Turismo Sport and Gran Turismo 7.
For PC games we developed our own Simhub plugin which will give you full control over the display as well the ability to map a button on your wheel to change between the multiple screens.
Multi REV LED Bar and Display
The LED bar has multiple colours and functions to display race flags as well as the revs. The brightness for the Leds as well as the display can be adjusted to suit your setup.
To future proof the display we update the firmware regularly via over the air updates, adding more features and functions for free. This will also ensure that the display will run even on games that have yet to be released or are adding telemetry features at a later date.
Real 3K twill carbon fibre plate included
We now include the carbon fibre faceplate on all our telemetries as it has been such a popular request on the previous batches.
We have multiple mounting options available which can be added onto the Telemetry Display to suit your sim racing setup. Whether you prefer it mounted on the Logitech motor base or on a direct drive motor base, we have you covered. If you want to order it without a mount, you can use standard GoPro compatible mounting accessories as the connector is fully compatible with GoPro mounts. Follow this link for the assembly instructions for the mount.
The display requires a USB C cable only for power. This can be your console, your pc, a phone charger or even a power bank.
Using the in built WiFi access point the display can be configured in minutes using a phone, tablet or laptop.
Please take your time to read through our manual to use the display and all its features:
You can download the compatibility list of games here. Rest assured we will be adding more games and options with future updates.
Driver download for PC (Simhub plugin)
If you have any questions please join us on our Discord Server where you can talk to the developers directly.